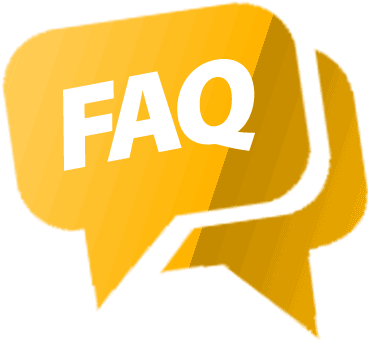 WHAT IS THE 4XCLONE TRADING ALGORITHM?
Over the past 4 years 4XCLONE has developed the world's first smart hedge trading algorithm. The algorithm was developed to allow all types of account balances to trade margin safe ensuring that the maximum lot size and trade volume is reached without ever running out of trading margin available. With our smart hedge developed, the 4XCLONE algorithm protects traders so their account is never over exposed to unnecessary risk allowing for the highest profit to be generated without the risk associated with algorithmic trading.
WHAT IS COPY TRADING?
Copy trading allows clients from around the world to connect their Forex broker to the 4XCLONE fully automated trading algorithm. Once connected, clients' accounts will take the same trades on their account as 4XCLONE.
HOW DO I GET STARTED WORKING WITH 4XCLONE?
Click the REGISTER button on the 4XCLONE website to create your new account. Once logged in, our technical team will securely receive your MT4 or MT5 details, which will connect our master trades to ANY broker of your choice.
HOW MUCH DO YOU CHARGE TO COPY TRADE?
We offer several subscription types depending on the number of pairs you would like copy traded. The higher number of pairs traded allows for higher earnings when copy trading the 4XCLONE algorithm.
DO YOU ACCEPT WORLDWIDE CLIENTS?
We accept clients from around the world and have no restrictions.
HOW OFTEN DO YOU TRADE?
The 4XCLONE trading algorithm trades 24-5 Monday-Friday with no trading on the weekends as the Forex market is closed.
HOW MUCH MONEY DO I NEED TO TRADE WITH YOU?
Clients should have at least a $250+ trading account to work with our copy trading solution.
DO I NEED TO KEEP MY COMPUTER ON TO RUN YOUR COPY TRADING SYSTEM?
No! Our cloud service allows traders to run their metatrader 4/5 broker account in the cloud without the need of running a vps or having to keep their computer running. Clients can check real time stats on their phone, tablet, or computer at any time.
HOW LONG AFTER I SIGNUP DOES IT TAKE TO GET STARTED WITH 4XCLONE?
Once our technical team has connected your metatrader 4/5 broker account, trading will begin the same day.
HOW MANY PAIRS DO YOU TRADE?
Depending on the clients balance will determine how many pairs are traded. For example: users with $1000 or less might trade 1-2 pairs, balances $1000-2500 will trade around 3-4, balances with $2500-500 will trade around 5-6, etc. We are always open to speaking with the client to determine the best risk for them, however, our first priority is always risk management and we will always advise against too much risk.
CAN I PLACE TRADES ON MY ACCOUNT WHILE CONNECTED TO COPY TRADING?
We don't recommend making your own trades while your account is linked to 4XCLONE as it can cause errors and affect margin amounts for your trades. If you want to trade on your own, either set up a different account or don't run the 4xclone copy trading at the same time.
DO I NEED TO CLOSE TRADES MANUALLY OR MANAGE MY ACCOUNT?
No. All the trading is fully automated so you don't need to do anything other than check stats on MT4 or MT5 anytime you wish.