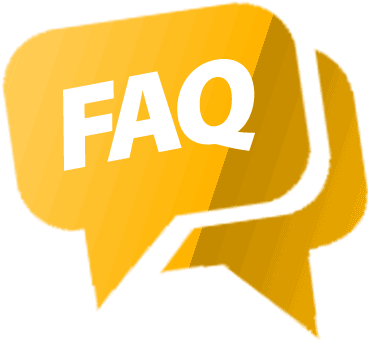 What are 4XCLONE Forex Signals?
Forex Signals are realtime trade ideas sent via push notification allowing traders from around the world to use our proven high probability analysis when trading forex.
HOW ARE SIGNALS SENT?
We use an app available for all android and apple phones that will allow our clients to have access to our paid members trading room. This members only room is where we send real time Forex signals delivered via push notification.
WHAT TIME ARE SIGNALS SENT?
Since more than 75% of the Forex trading volume occurs during London session, this is when we send setups. Clients will receive an average of 5-10+ high probability signals each day, we aim to earn between 20-50+ pips per trade. We trade the most common 28 Forex pairs and occasionally gold and oil trades.
HOW IS 4XCLONE DIFFERENT THAN ALL OTHER SIGNAL PROVIDERS?
We trade only during the London session and are finished by days end with all trades. This means that at the end of each day we will have a realized p/l so you know exactly what was earned. Most other signal providers place swing trades or longer term setups, which in most cases takes weeks or months to have any idea if you are actually making money with them. With more than 2000+ paying clients, we are one of the most reputable, accurate, and profitable Forex signal provider found anywhere. Lastly, we believe in complete transparency in all of our trades. Since 2016, when 4Xclone was started, we have posted all of our signals, win or lose, directly from our paid members area on all of our social media platforms. With more than an 85% win rate, we are the absolute leaders in Forex day trading.
WHAT IS YOUR WIN RATE?
We are consistently profitable and win more than 85% of the signals that we send. Since we day trade during the London session, we are in and out of all trades by days end so you know exactly what you earned. No more waiting days, weeks, or months, you will see immediate results using our signals.
HOW MUCH DO YOU CHARGE AND WHAT IS YOUR REFUND POLICY?
Unlike all other Forex signal providers who charge you upfront to test their signals, we believe in proving our results before you buy from us. We offer all new clients a five day free trial that lets you have full access to our paid members area so that you can place trades using our signals and see how accurate we are. After the five day trial, we charge €50 each month. We could never offer a free trial for an entire week if our Forex signals were not anything short of amazing. Because you get five free days, this gives you ample time to test our signals, place trades, and earn as much as you want. If at anytime, during the five day free trial, you are not satisfied or would not like to continue, you may cancel and you will not be charged. For this reason, we have a no refund policy after our five day trial.
WHAT PAYMENT TYPES DO YOU OFFER?
Currently we use PayPal for our five day free trial subscription and monthly billing. As PayPal is the most commonly used and trusted form of online payment. While PayPal is available is almost every country, some clients prefer to not have an automatic monthly charge, we offer bitcoin as an alternative to PayPal with no trial option available. To pay €50 for a monthly subscription using bitcoin, please contact us.
ARE YOUR SIGNALS MARKET EXECUTION OR PENDING ORDER?
All of our signals are real time trades and are market execution, we aim to earn between 20-50+ pips per trade.
CAN I USE MY OWN BROKER?
Yes! Clients can use any broker they prefer as we have no restrictions. For clients that need a broker recommendation, please click our BROKER page where you can open up a new account and receive three free months of signals when you fund a new trading account.
WHAT EXACTLY HAPPENS AFTER I SIGN UP?
Once you make a trial subscription with PayPal, you will be redirected to our members instructional page, an email will also be sent on how to get started. You will be given instructions to download the app where we deliver signals, after downloading you will be instructed to create an account where you can login and receive the signals via push notifications. Once you have an account set up, please send us a message on any of our contact forms with your username and we will add you to the paid members rooms. It's that easy and should only take a few minutes.
I STILL HAVE QUESTIONS? HOW CAN I CONTACT YOU?
You can CONTACT us with any questions you may have and we will be happy to help.